We have partnered with ECONYL® and are using ECONYL® yarn to turn regenerated nylon into most comfortable underwear.
For you who are curios on how the whole process works, here's a short and simpified summary.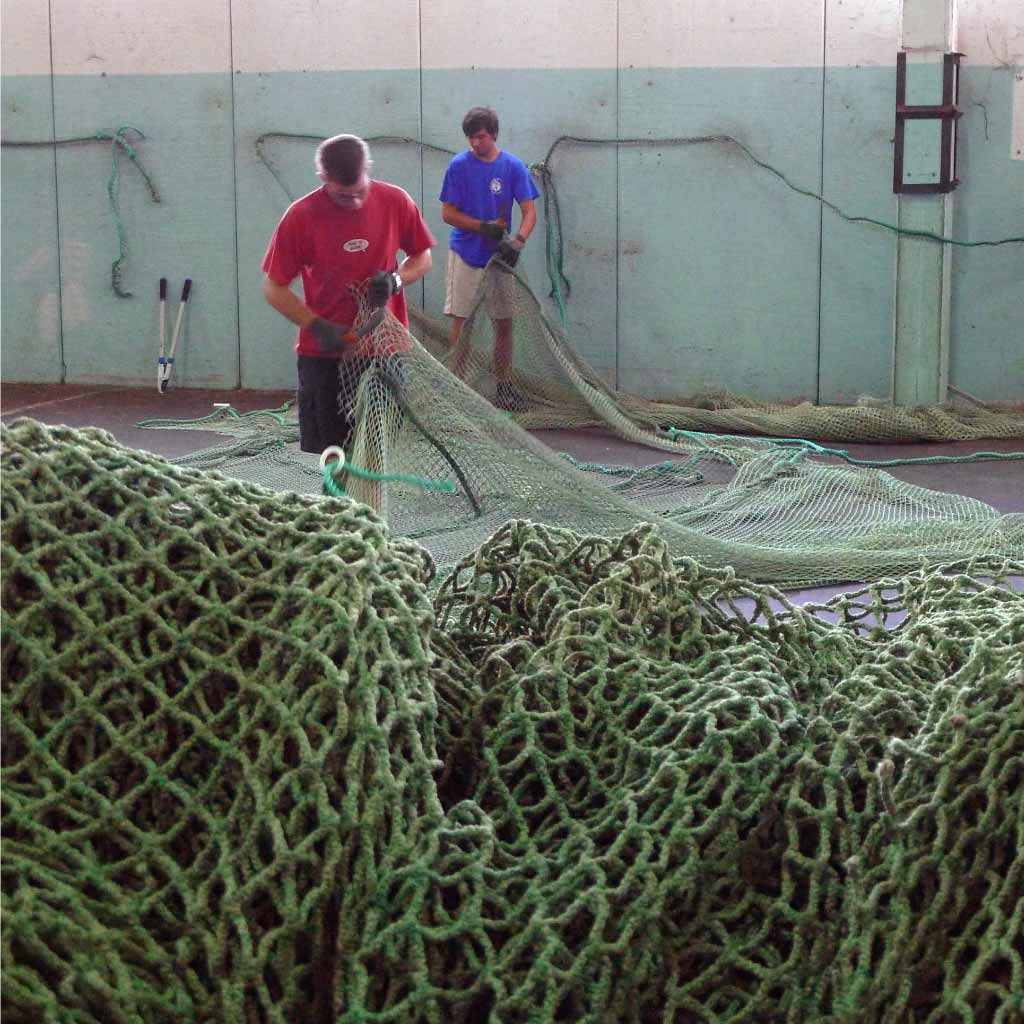 Nylon 6 waste is collected all over the world and sent to the ECONYL® waste treatment center in Slovenia
- The ECONYL® reclaim managers are expanding the waste collection network, across the globe with operations in the USA, Egypt, Pakistan, Thailand, Norway and Turkey.
- The Healthy Seas, a journey from waste to wear initiative – volunteer divers are recovering abandoned or lost ghost nets from the bottom of the seas in Belgium, the Netherlands, Italy, Greece and Croatia.
- Net-Works, Founded by Interface with Zoological Society London, is a social initiative to empower coastal communities in the Philippines and Cameroon to collect and sell discarded fishing nets.
Where the waste comes from?
Post-Consumer
- fishing nets (spent fish farming nets and ghost fishing nets)
- fluff (the upper part of old, spent nylon carpets)
Pre-Consumer
- industrial plastic waste
- yarn discards
- fabrics sraps
Reclaimed waste begins the journey back to its origins
Just outside the Slovenian capital of Ljubljana lies a small town called Ajdovščina. Here, different types of waste are cleaned and prepared for regeneration. As part of the cleaning process, materials other than Nylon 6 are removed and sent to other supply chains. The cleaned nylon waste is shredded, compacted, bagged and transported to the ECONYL® regeneration plant in Ljubljana.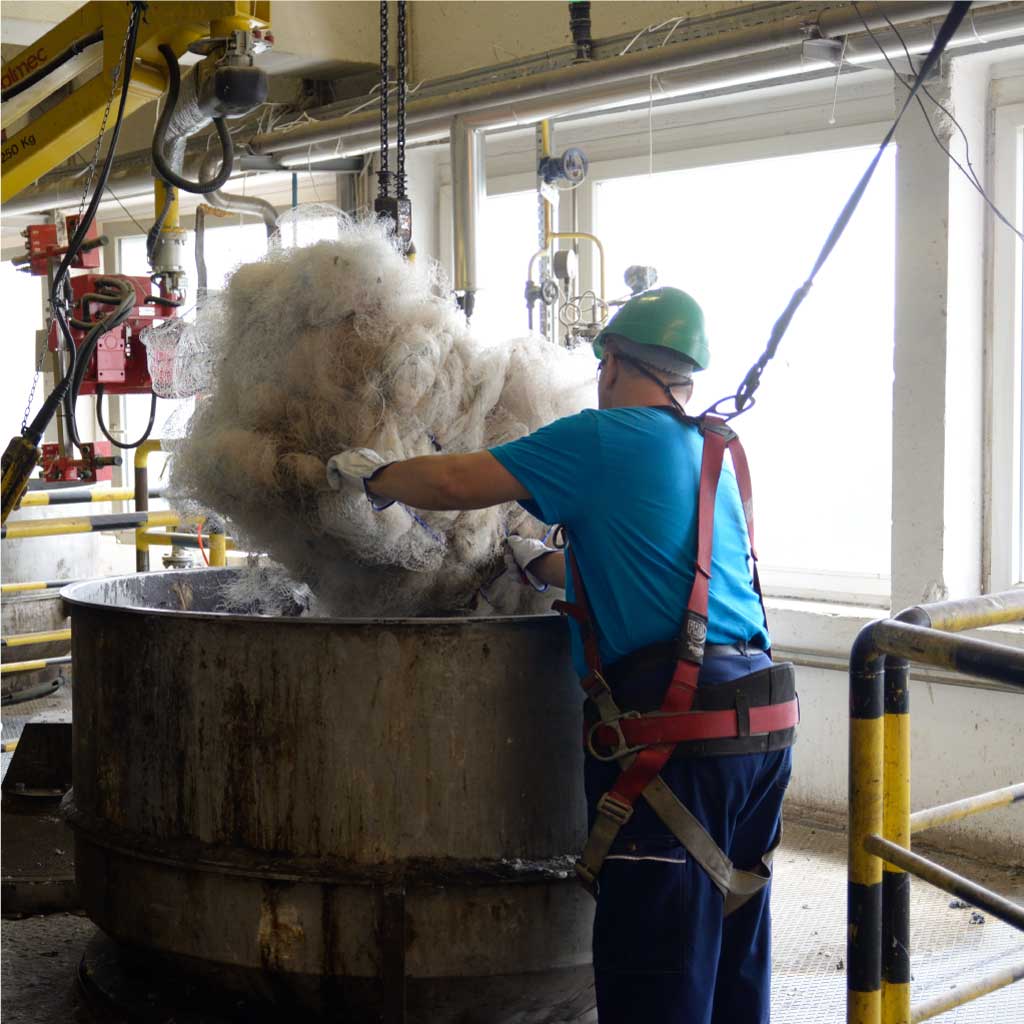 Creating the miracle - 100% Regeneration
What makes this step so unique? The difference lies in a system that produces a high ratio of nylon output compared to waste input and has a radically new purification process.
Compared to mechanical recycling, the chemical one allows us to go back to the state of raw material removing all foreign substances for a 100% virgin quality.
Four years and €25M were spent by Aquafil on the research, development and building of the chemical system and depolymerization plant in Slovenia.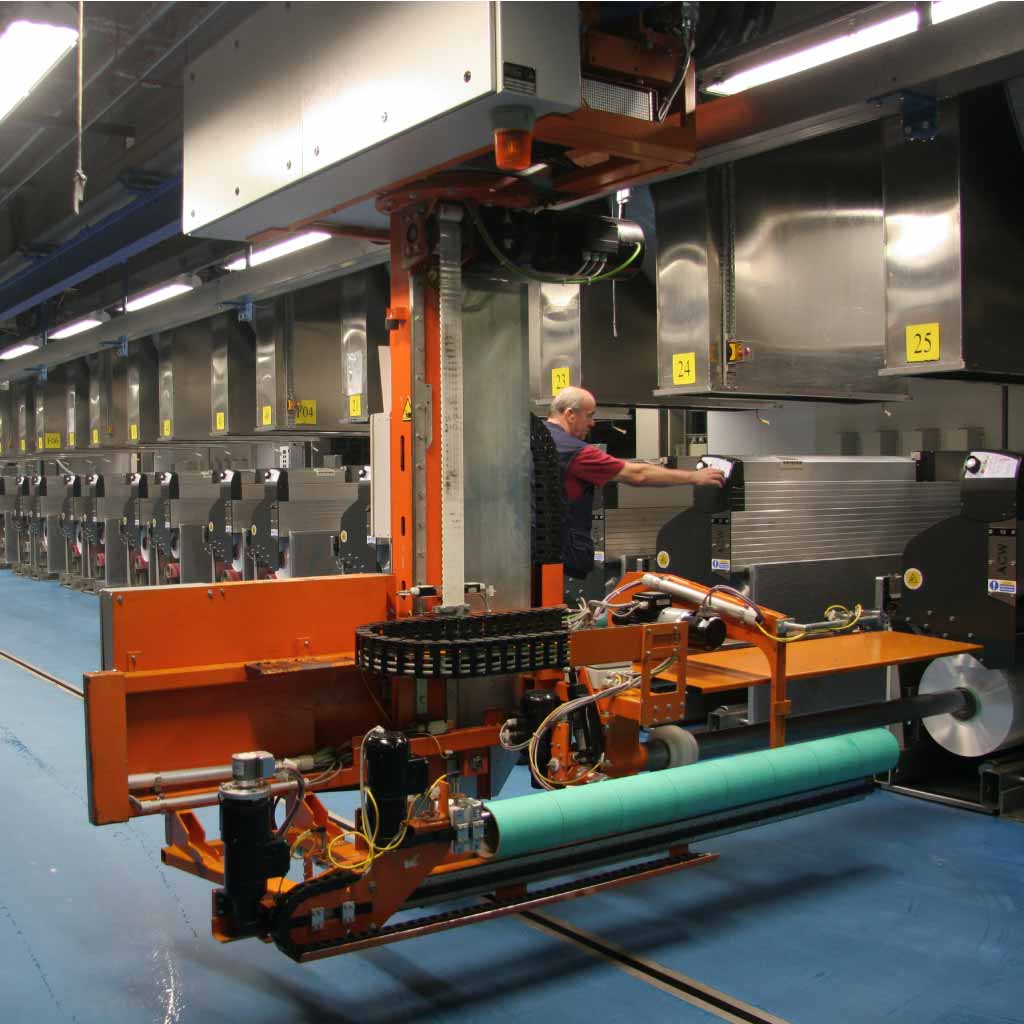 From regenerated raw material to Nylon 6 polymers
The ECONYL® caprolactam – our raw material – that is produced has the same chemical and performance characteristics as caprolactam from raw fossil material.
Hence, the process and chemical methods of transforming ECONYL® caprolactam into Nylon 6 polymers – what is known as polymerization – are identical to polymerization of virgin caprolactam.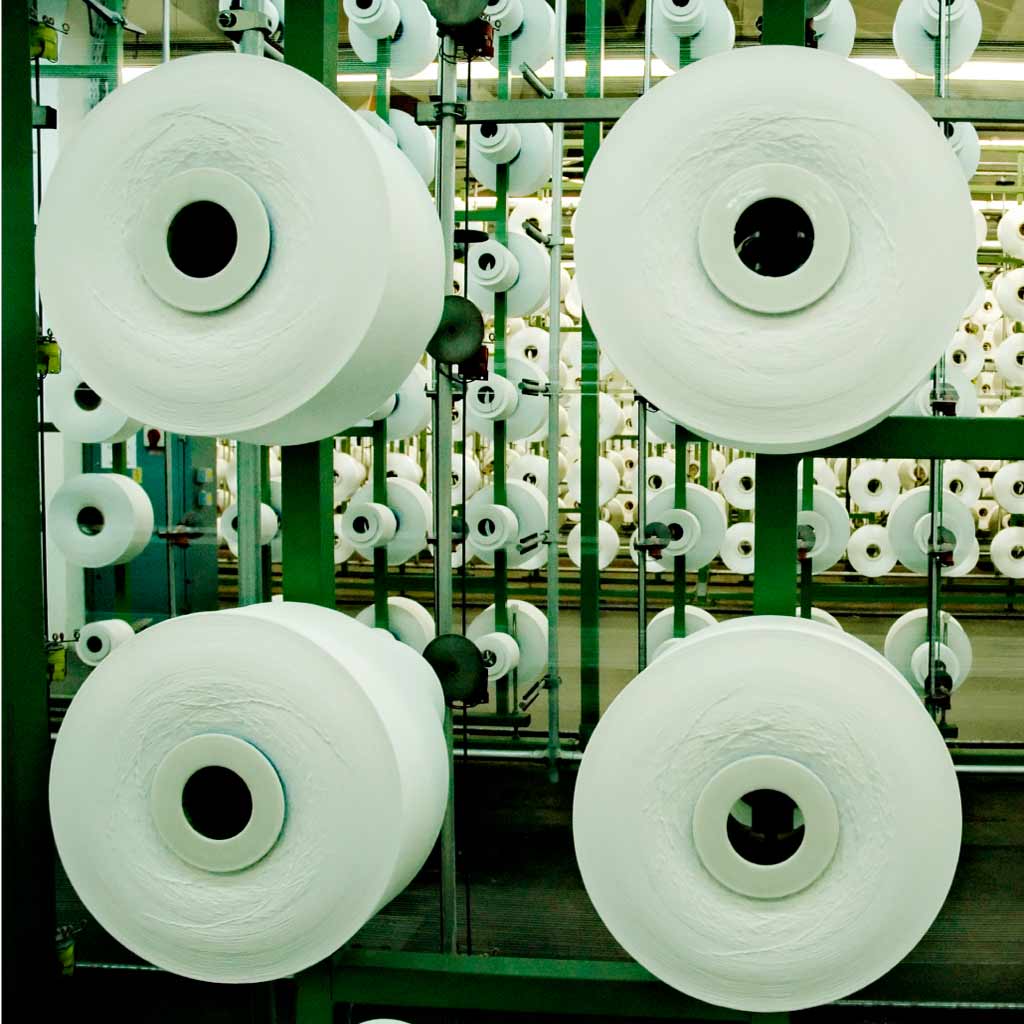 Transformation - 100% regenerated nylon
The Nylon 6 polymers produced from ECONYL® caprolactam are distributed to our production facilities where they are processed into carpet and textile yarns.
The ECONYL® yarn can be regenerated over and over for an infinite number of times without any loss in quality.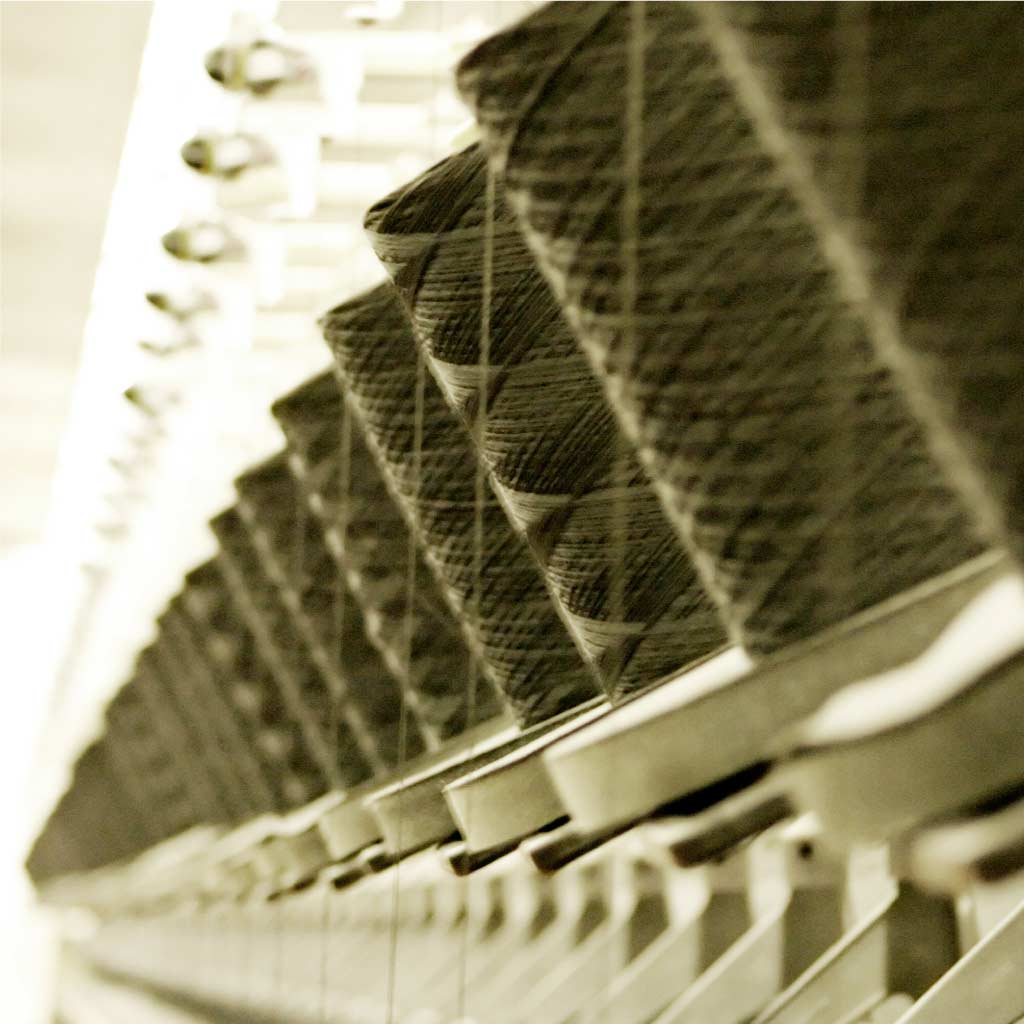 Thinking ahead to create regenerable products
Two types of ECONYL® yarns are produced: carpet yarns are used in the creation of synthetic carpet floorings, while textile yarns are used for underwear, sportswear, swimwear, socks…
Together with ECONYL® we want to rewrite the rules for producing man-made fibers. The goal is to manufacture products that are not only entirely made of regenerated material, but are fully and endlessly regenerable.
The process starts at the beginning by designing products that are suitable for remanufacturing. It finishes with the collection and regeneration of post-consumer waste. It is a process that forms a closed-loop production cycle in the truest sense.